Salmon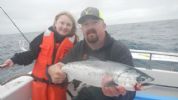 Salmon Photos
They found the salmon today after all this terrible weather. Not the biggest salmon but everyone will eat salmon tonight. The best part was having a father-daughter fishing together. Of course she caught the first one.

Rockfish

Big Rockfish
Rockfish season starts off with a bang!! Getting some nice lingcod. Also, some great weather to start off the season.

Tuna

Tuna Photos
We've been waiting for a good shot at going. I think a good time was had by all!

Halibut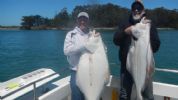 Halibut Photos
Nice to see some Halibut come over the rail!! Looks to be a good start!!

Miscellaneous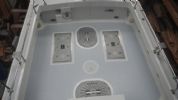 The New Deck!!
Here's the new deck Captain Tim has been working on. Turned out REALLY nice!

Copyright © 2008 Reel Steel Sport Fishing. All rights reserved.
Web development by Page Weavers.