This a first!! Bob caught an Eel on the Reel Steel!! 5-9-18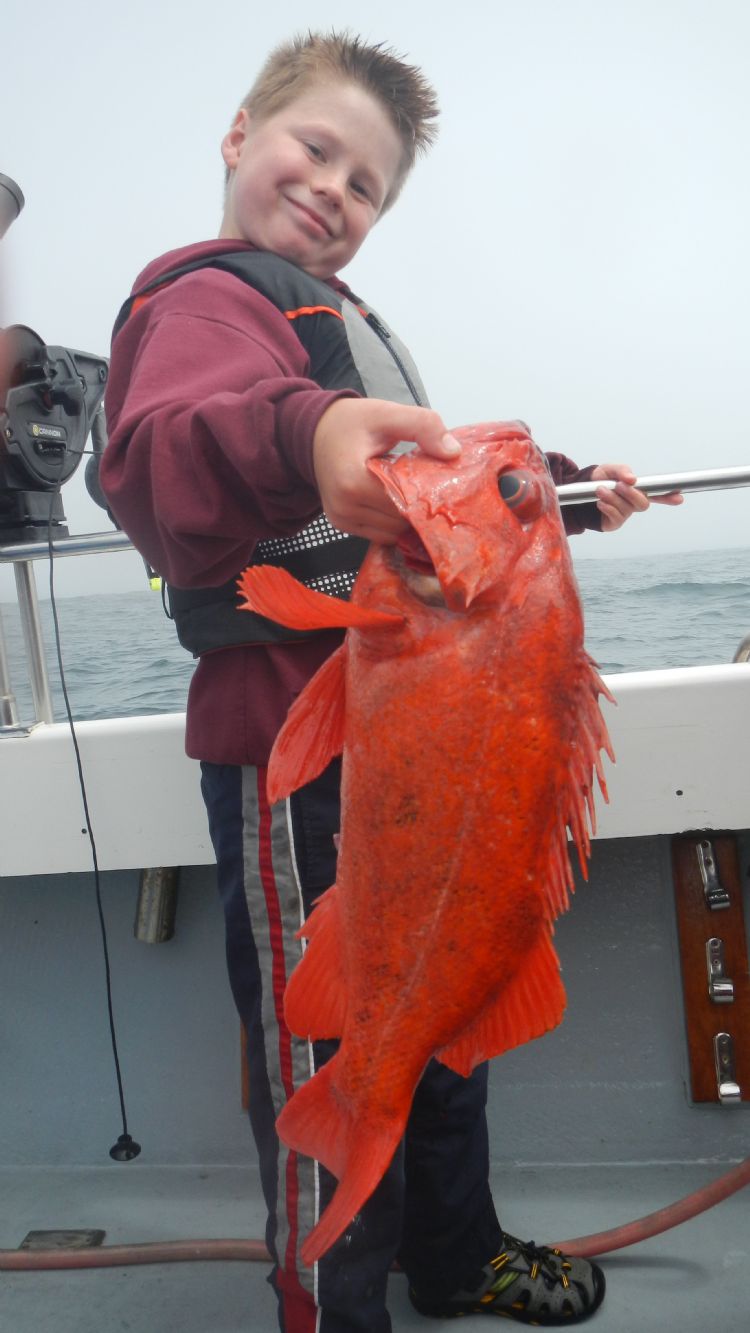 Now this guy pulled in some fish! Good job Harper! 7-14-18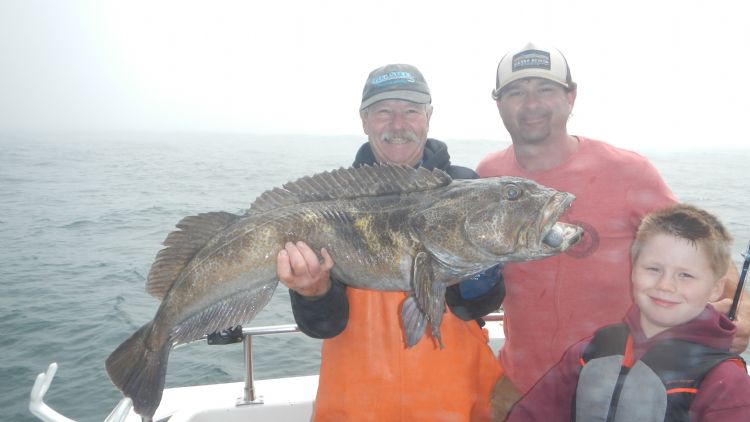 Family fishing together is the best! 7-14-18

Look at the color of this fish! 6-25-17

That's why he's called Fish Hawg! 6-25-17

Lings were snapping today!! 7-5-17

Nice Cabezon Al....That's the Captain's favorite! 8-29-17

Triplets!! Nice Lingcod plus they got limits of rockfish and some salmon. Good day of fishing!! 7-21-16

Boy, the lings really have been biting! They are kind of ugly but sure good eating!! Great job John, Dee and Lonnie. 8-21-16

Nice one Al. But the next pic shows that they caught up with you. 6-20-15

All worked hard with some tough seas to start with..but it ended well and they scored..big time. Great gang!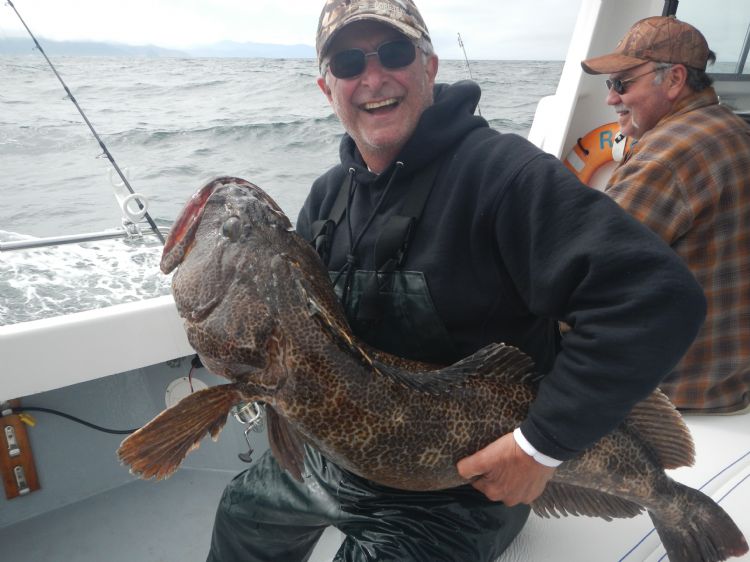 OK...here's a guy that loves his fish!! Good job Bill on that big ling! 6-27-15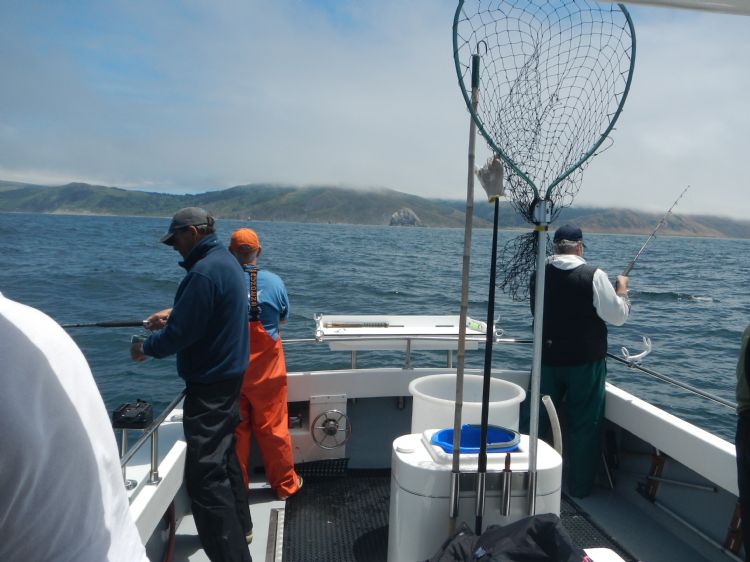 Here's a great shot at the Cape with Nick, Lonnie and Dee. What a pretty place. 6-28-15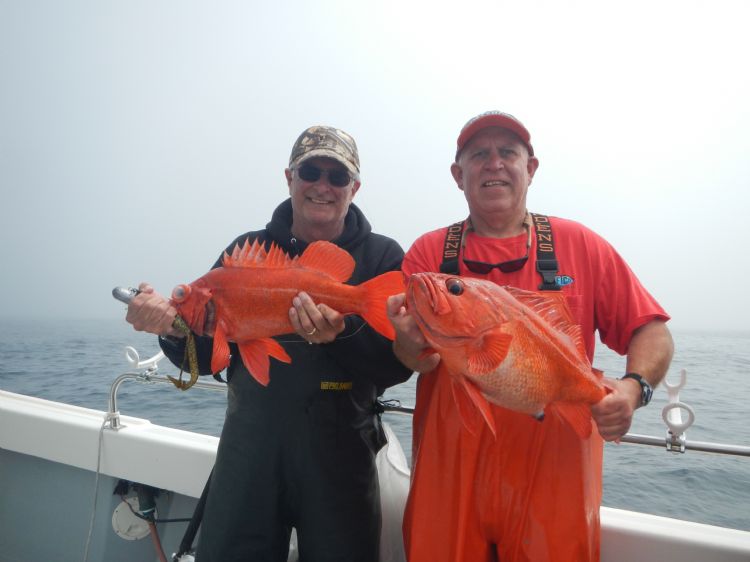 There's a pair!! 7-4-15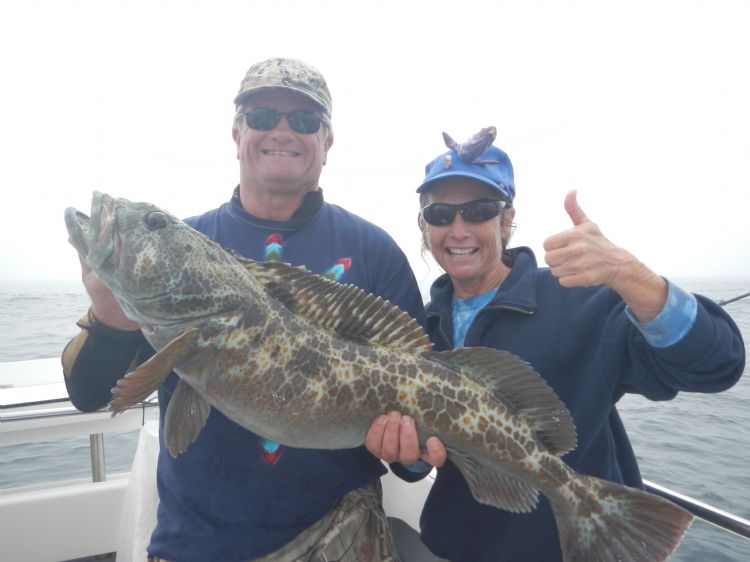 That's a pretty fish..Ling Cod...I see fish tacos coming! 7-4-15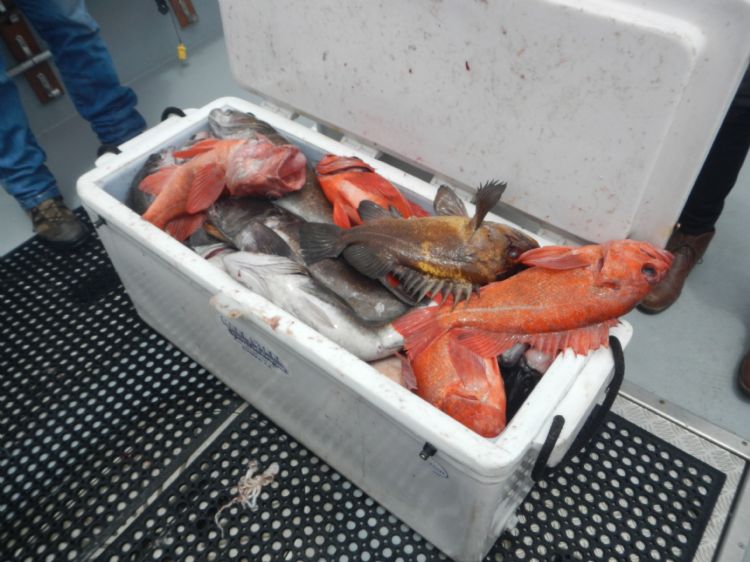 Now that's a box of fish!! 7-6-15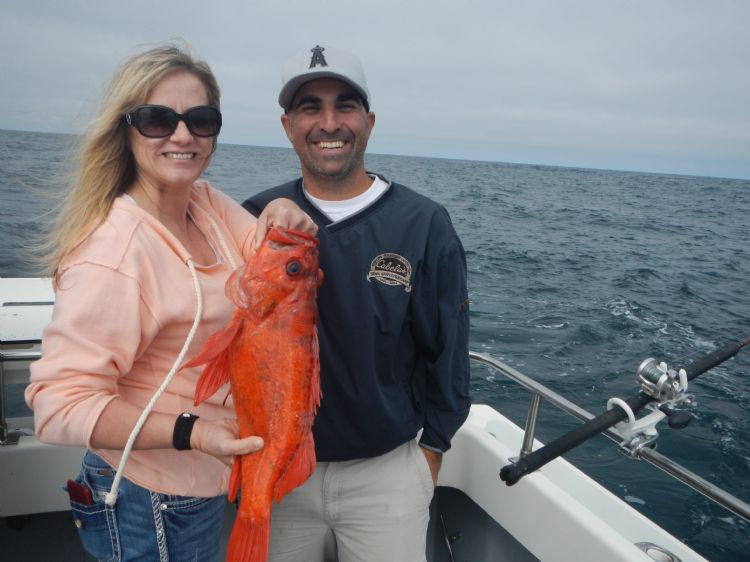 Ryan and Nicole...nice color on that fish! 8-26-15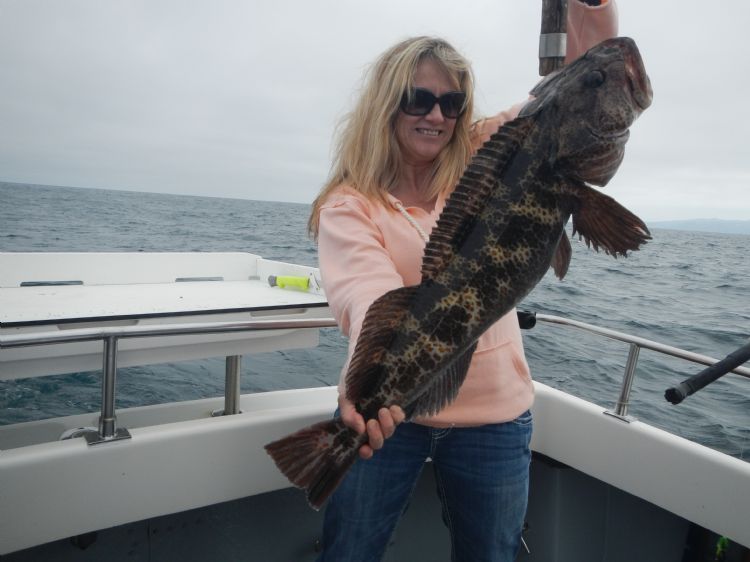 Nicole with her "BIG" Ling Cod... 8-26-15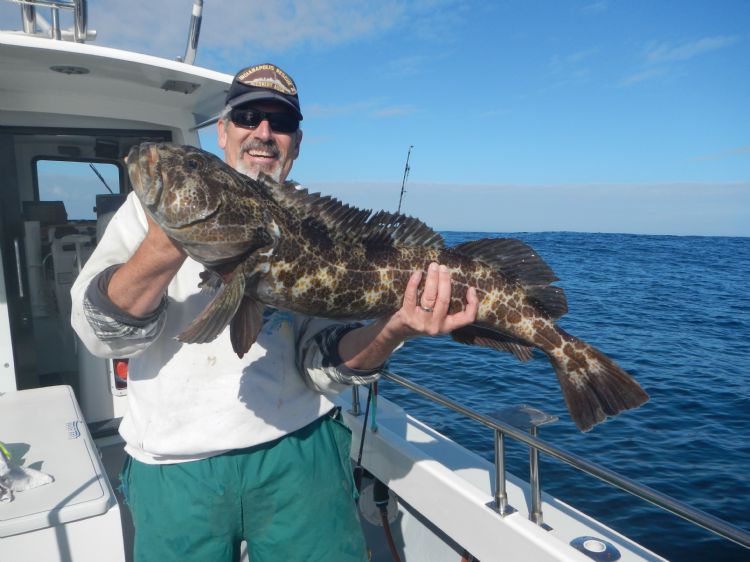 Here's Dee picking up a nice Ling!! 9-17-15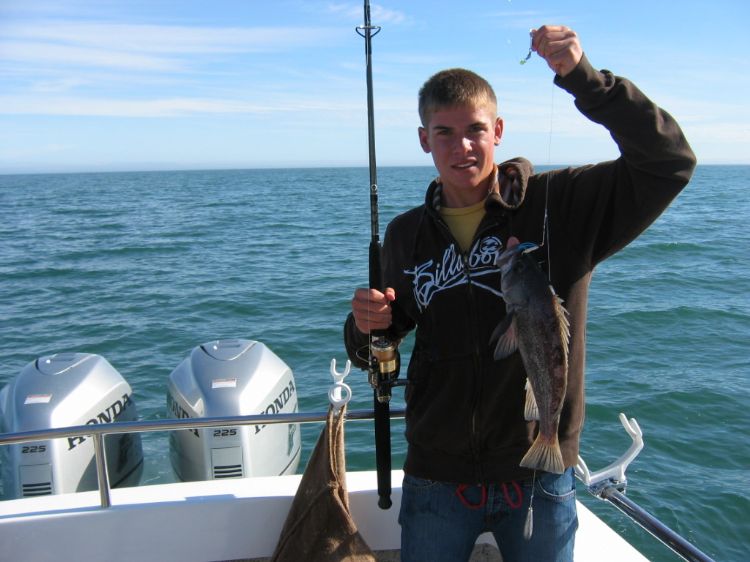 2 of 4 7-5-08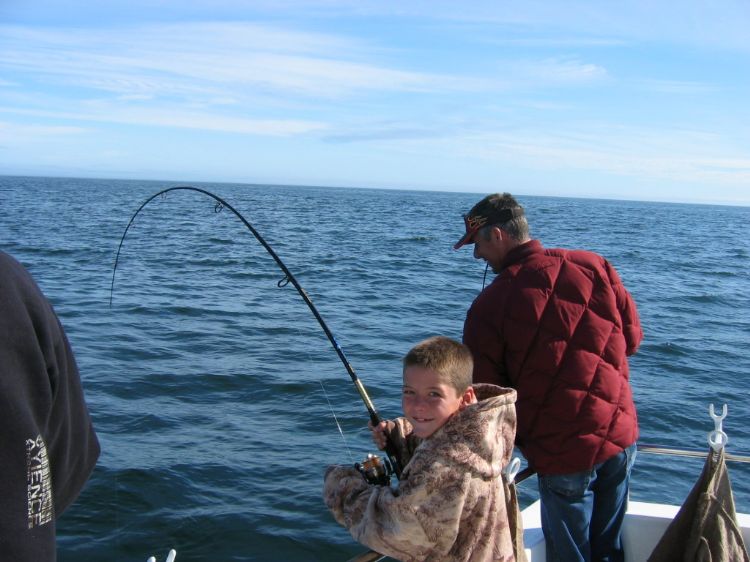 3 of 4 7-5-08 He looks like he's having fun.....kids fishing....isn't it great!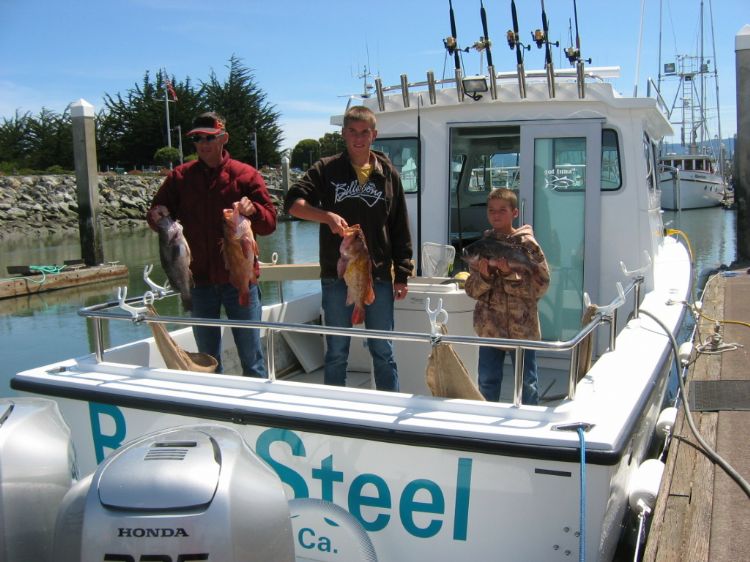 4 of 4 7-5-08 Day ended with a great box of fish....Thanks for visiting Eureka and fishing with us!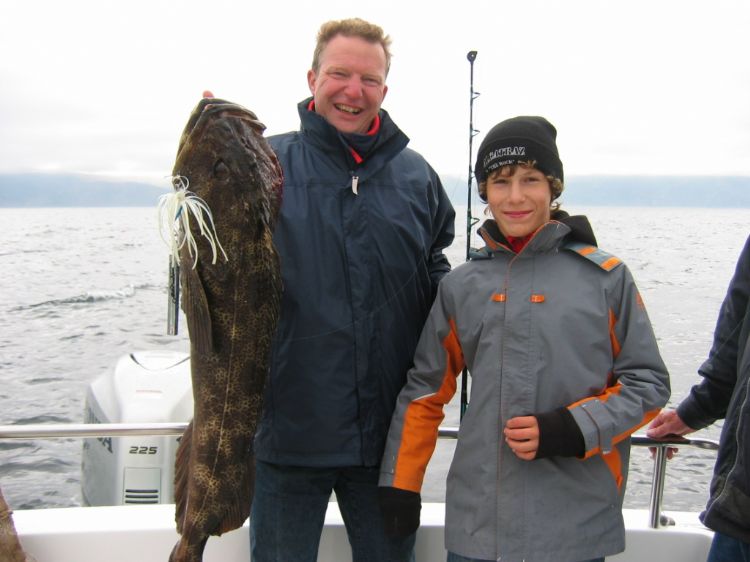 8-8-08 Nice Family visiting the USA from Belgium with a big Ling Cod caught at the Cape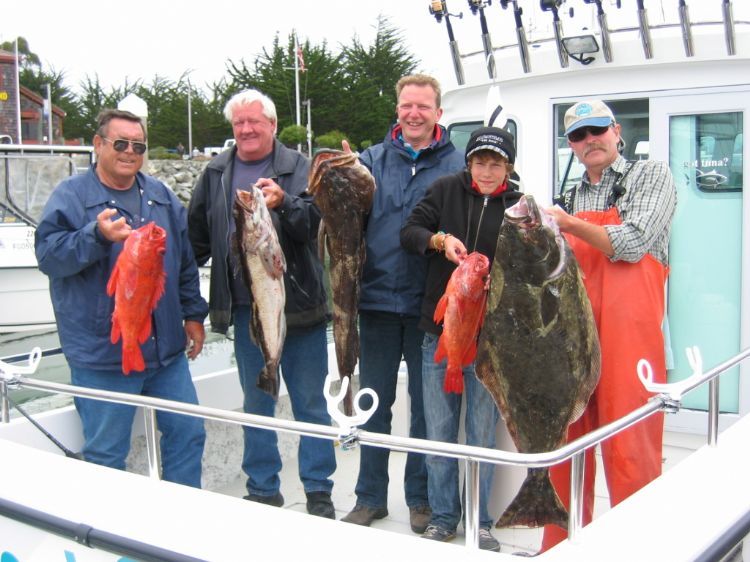 8-8-08 At the dock with the Belgium Family and our friends John & John and a beautiful box of fish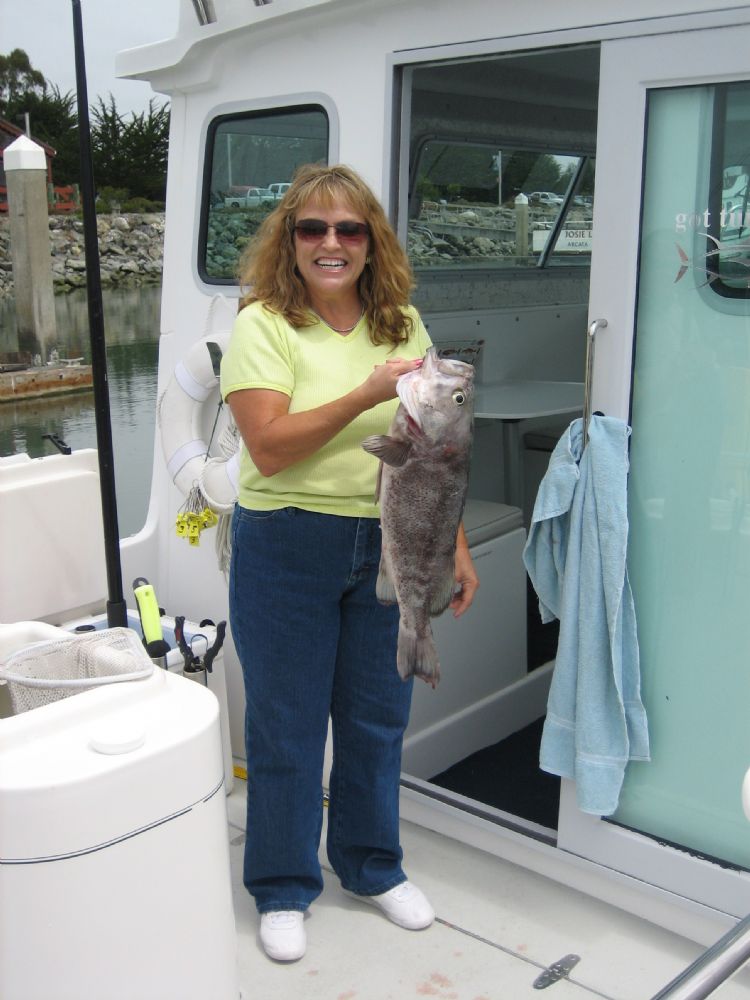 8-5-08 And all the way from Texas.... "Laurie"... - First time catching ocean fish (she's hooked)