Photos Back to Photos List
Tuna Photos
It's been too long waiting for that tuna water to come in. They gave it a chance today and got one!! Hopefully it's only the beginning.

---

Of course it was Lonnie dancing on the deck with our first tuna this year! 7-26-22

Nice day on the tuna grounds!! 8-22-22

Look at that nice ocean!! 8-22-22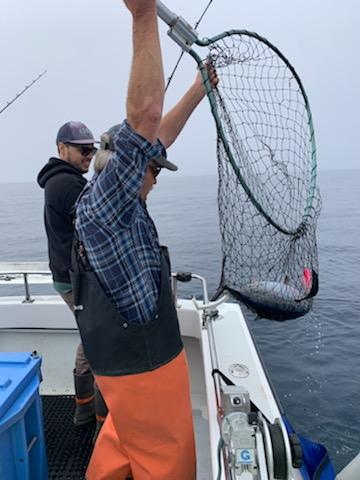 In the net!! 8-22-22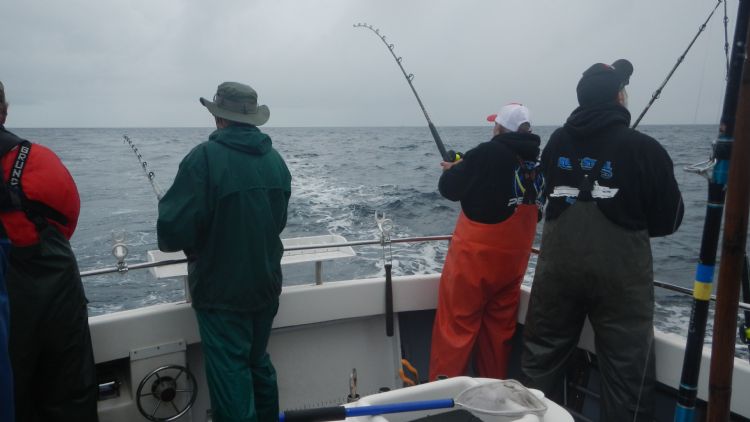 Lonnie..Dee and gang...Tuna...Tuna..they did bite good for them. 9-16-18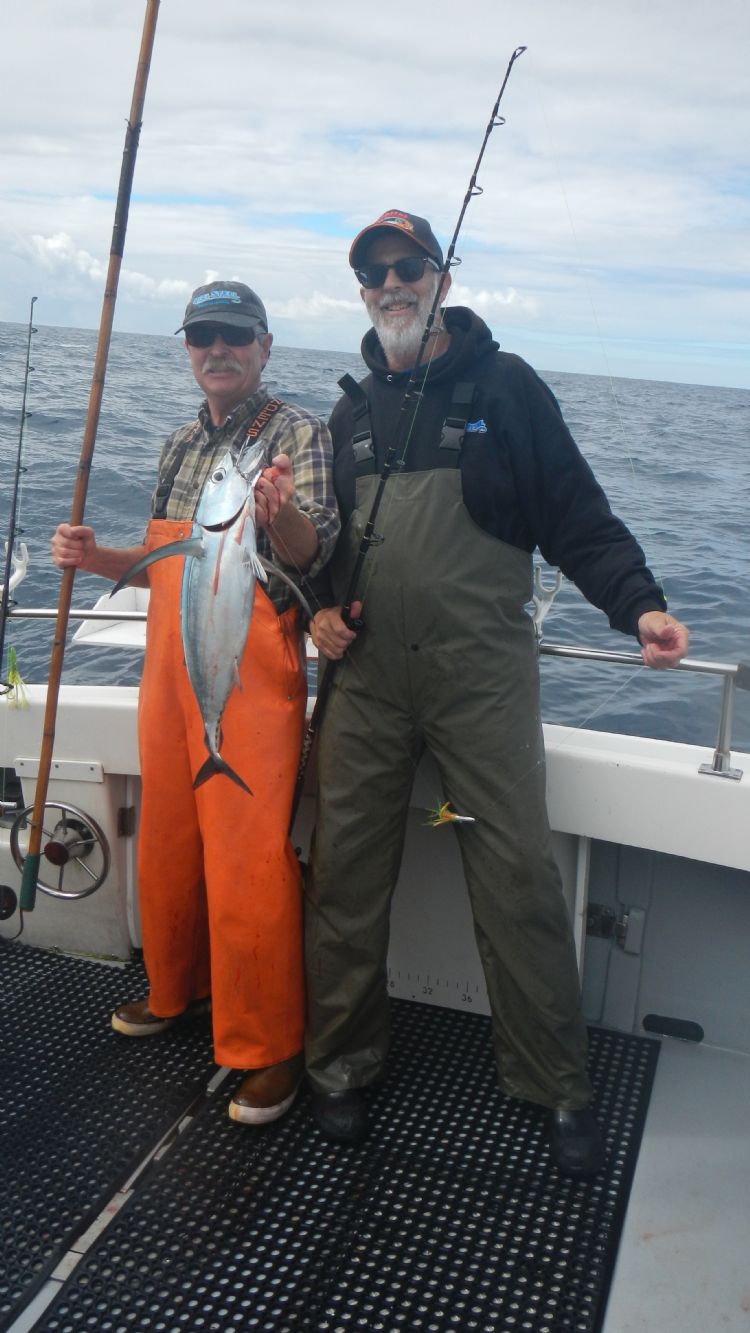 And here's Larry and the Captain with one! 9-16-18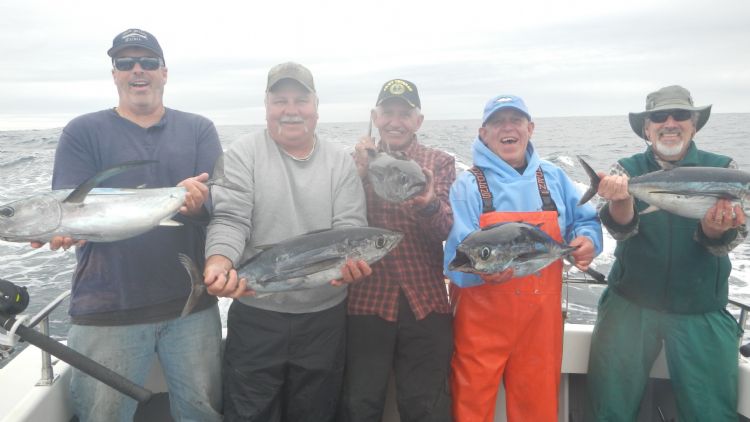 Everyone loves tuna...tuna!! Nice fish! 10-5-18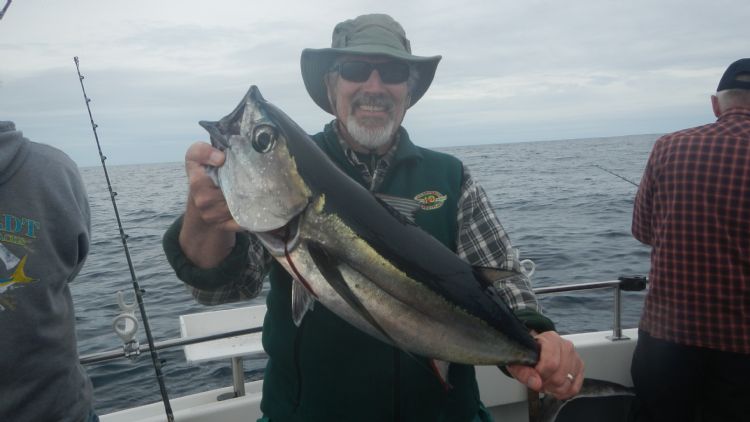 Beautiful fish Dee...10-5-18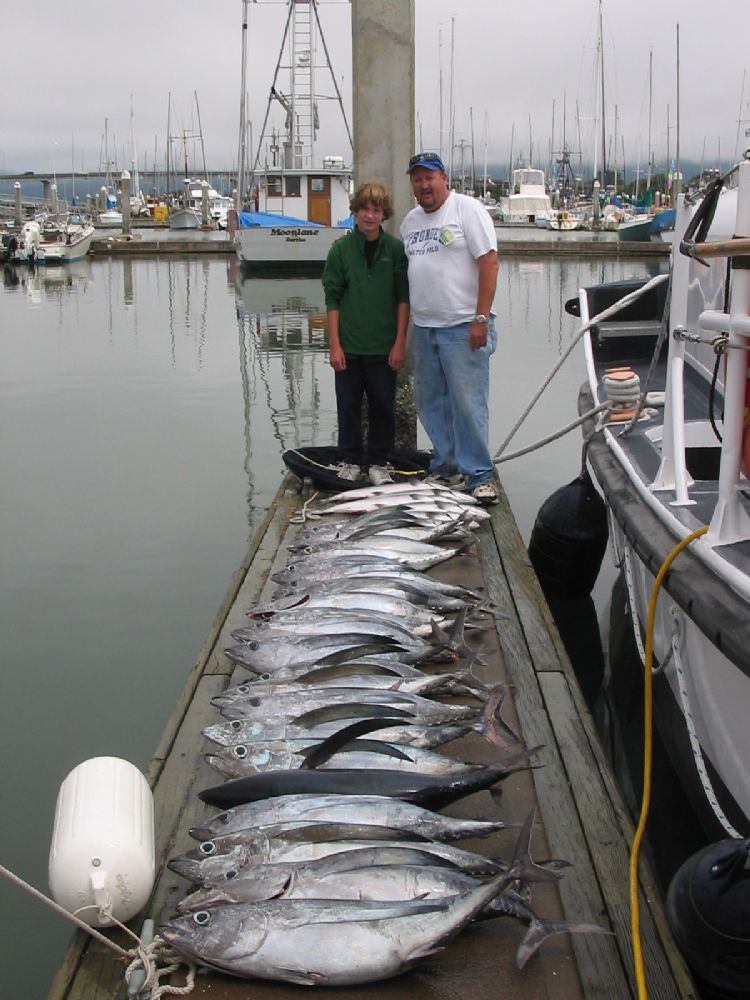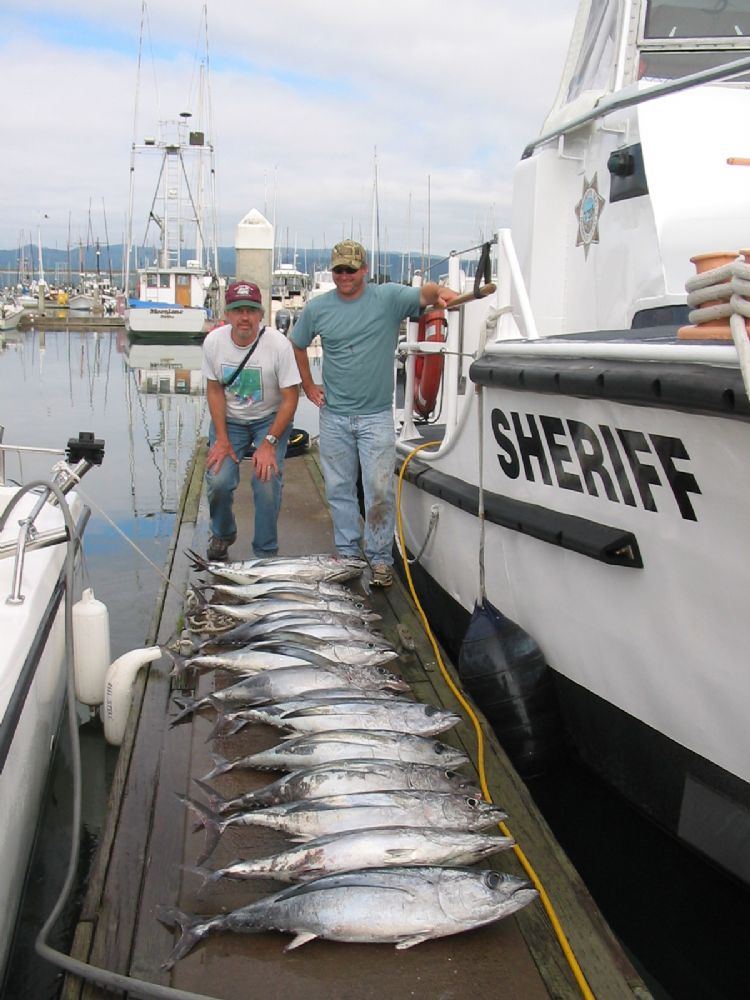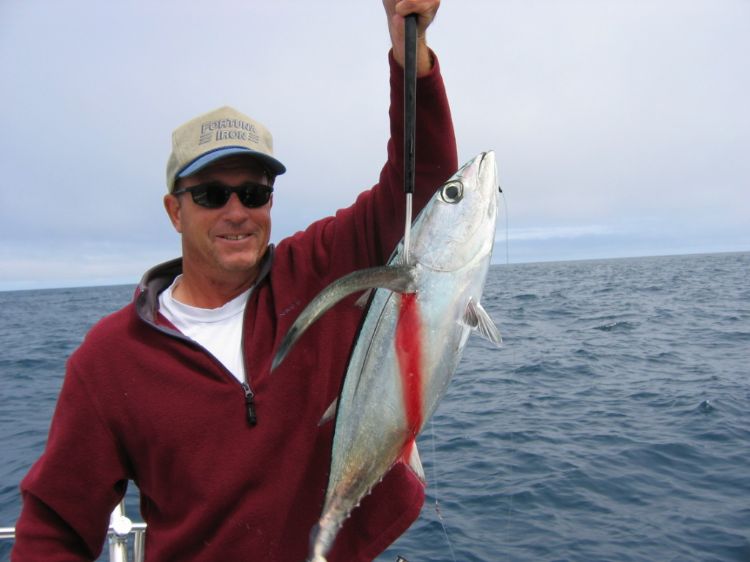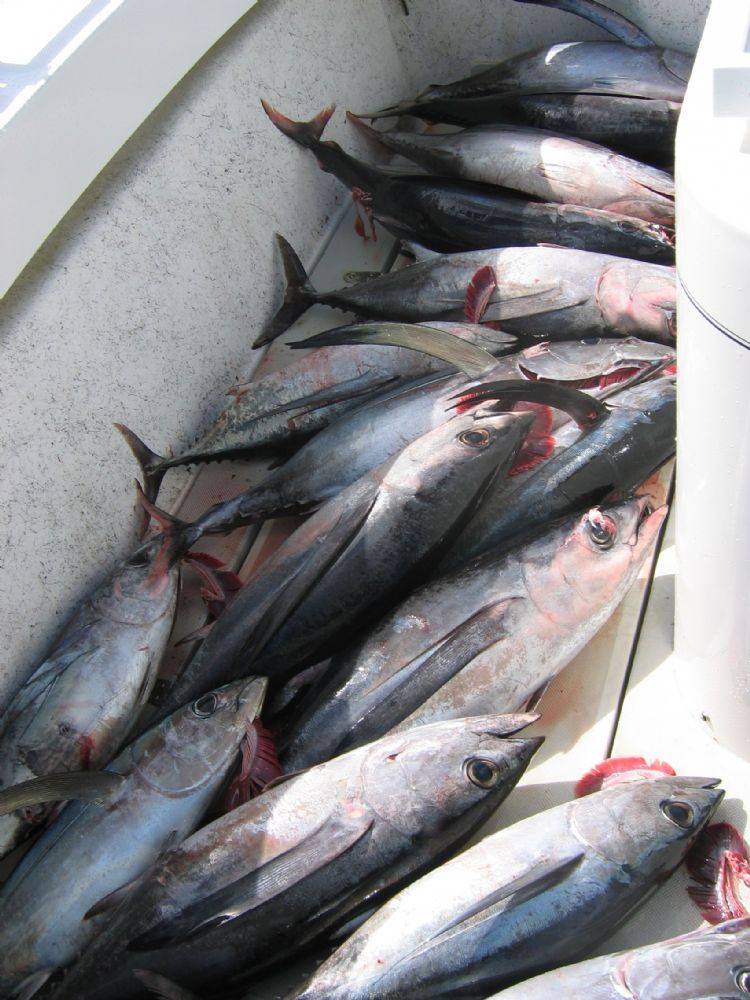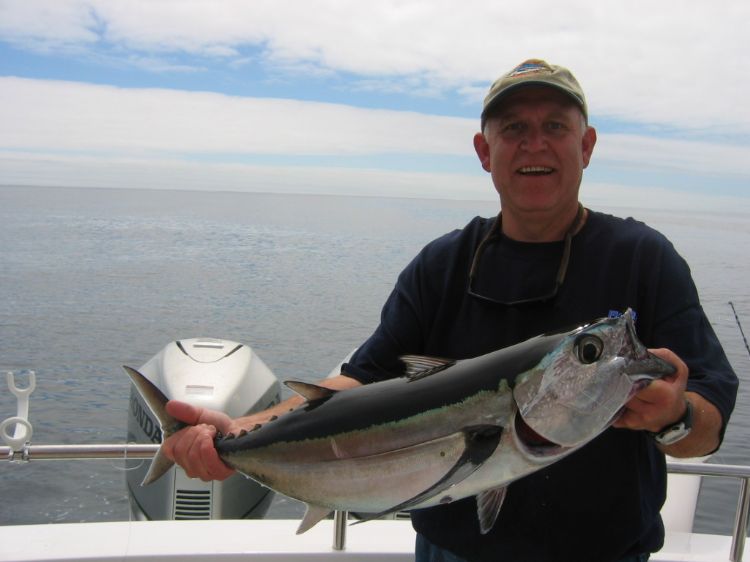 8-24-08 Lonnie with his Tuna-caught on live bait
Copyright © 2008 Reel Steel Sport Fishing. All rights reserved.
Web development by Page Weavers.