Of course Lonnie got one, too! 5-6-18

It's a beauty..but they all are. 5-15-18

Another beauty! 5-15-18

And here's all the beautiful fish today!! 5-15-18

Always nice to have family fishing together. Here's two brothers enjoying a nice halibut catch. Great kids! 5-17-18

Here's a smiling John with his halibut!! 5-19-18

Here's Lonnie's nice 17# California Halibut. 6-30-18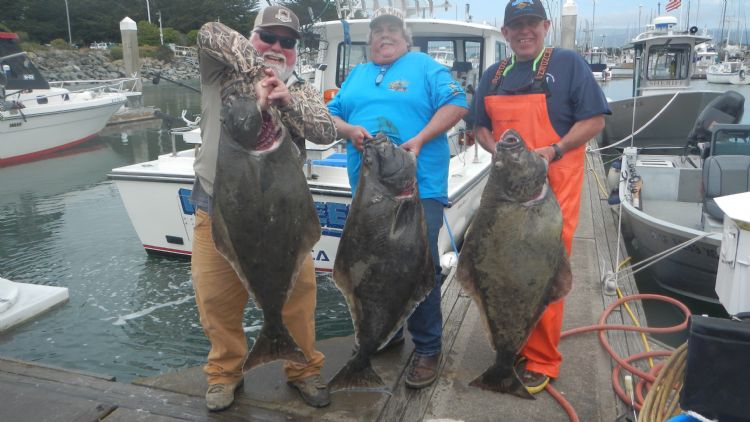 Good to be back on the Halibut grounds! They did a great job today as you can see by the smiles! 7-5-18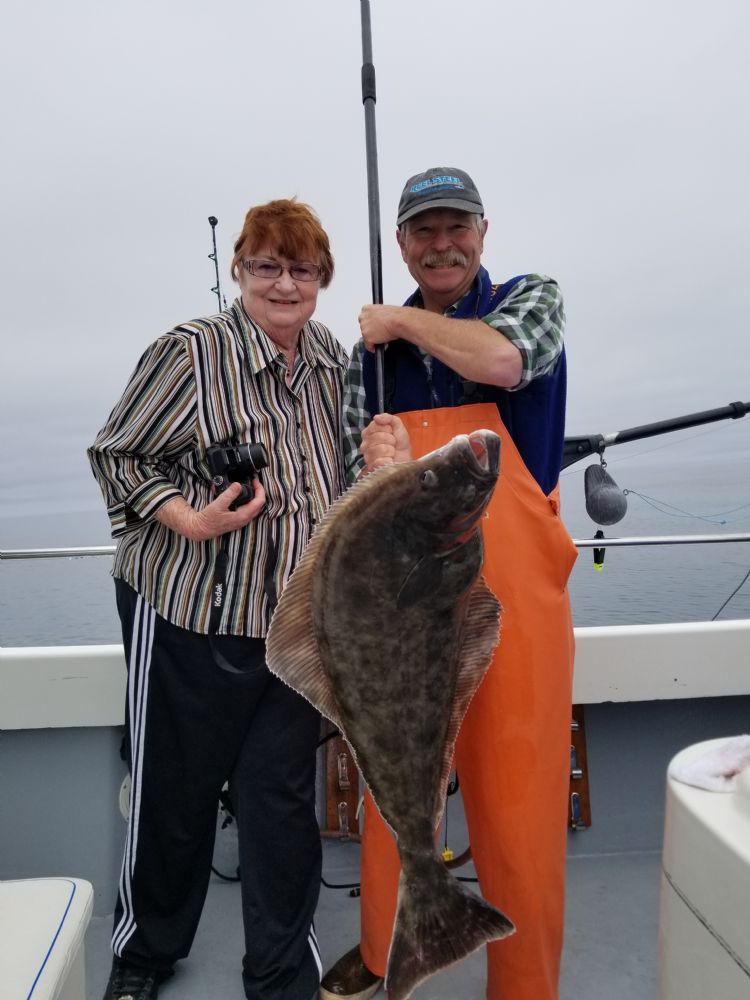 She's been wanting to catch a Pacific Halibut..here's her first! Good job Rusty! 7-6-18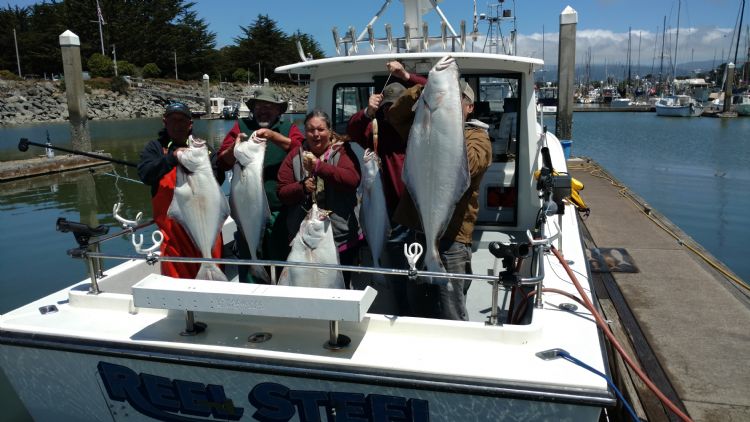 What a great gang and what a great catch! Fish for everyone! 7-7-18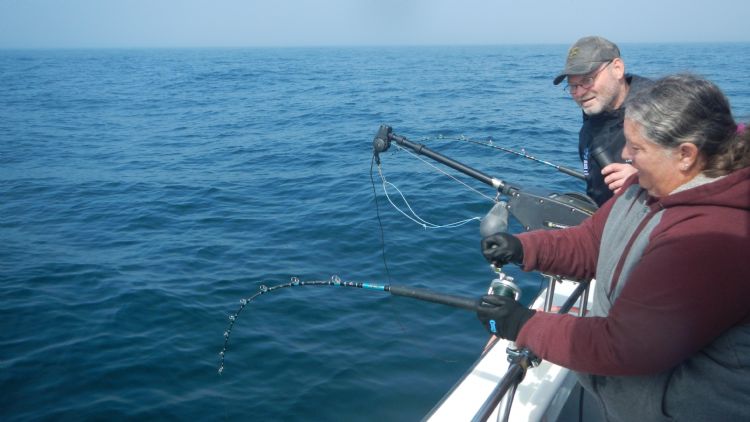 Here's Tom giving Robin some encouragment! Fun day!! 7-7-18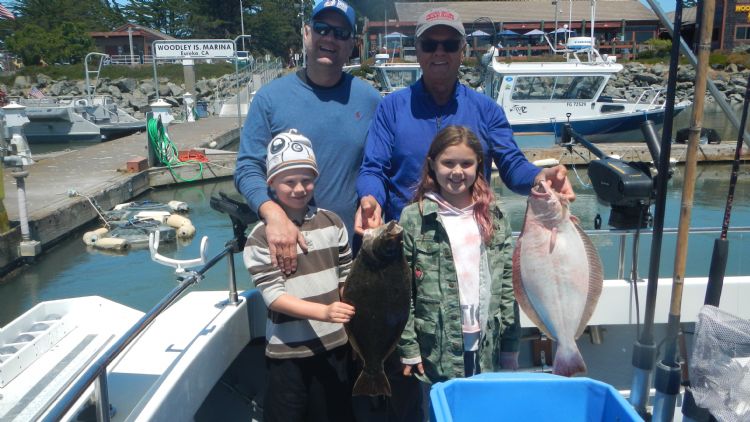 Another great day with kids on the boat. Good job Harper and Delilah! 7-15-18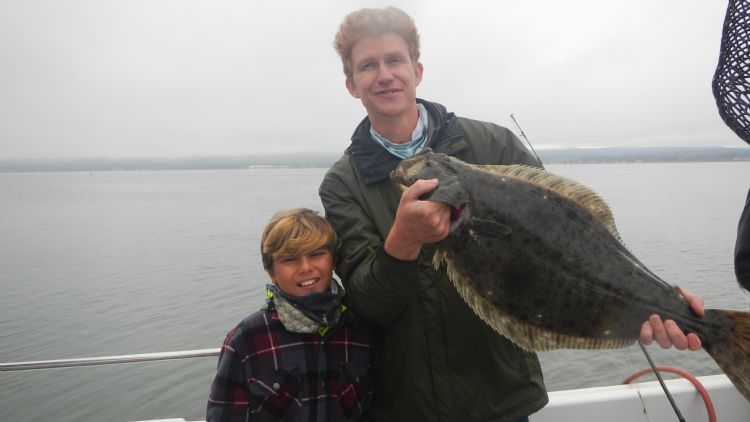 Every kid needs a nice uncle to take him fishing!! Good going you guys! 7-27-18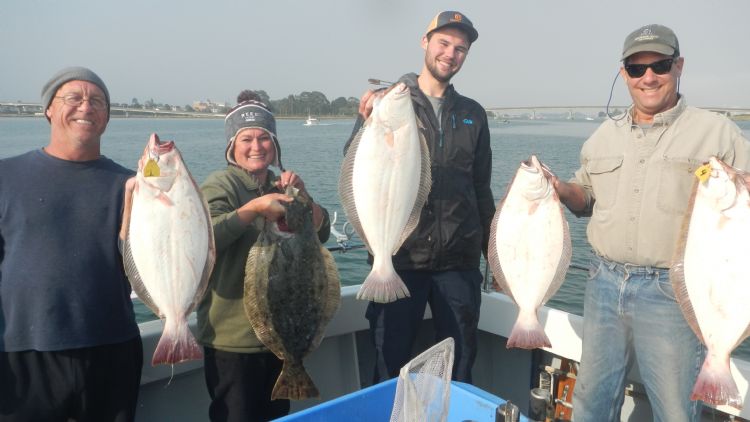 Nice to have something fun to do when the ocean is too rough! 7-21-18

And he landed it!! Good Job Bobby!! 9-4-17

Lonnie's getting tired...he knows it's a big one!! 9-4-17

And it was a big one!! 81.5 Here's a couple of happy guys!! 9-4-17

He was hoping for Halibut...see next photo, they got em! 9-10-08

Nice catch guys!! 9-10-08

Pacific Halibut AND Humboldt Squid 9-28-08 See another squid picture under Misc.

Nice 40# er Dave..We hope not last one of the season!! 10-17-08

Nice Pacific Halibut Lonnie! The last of the 2008 season.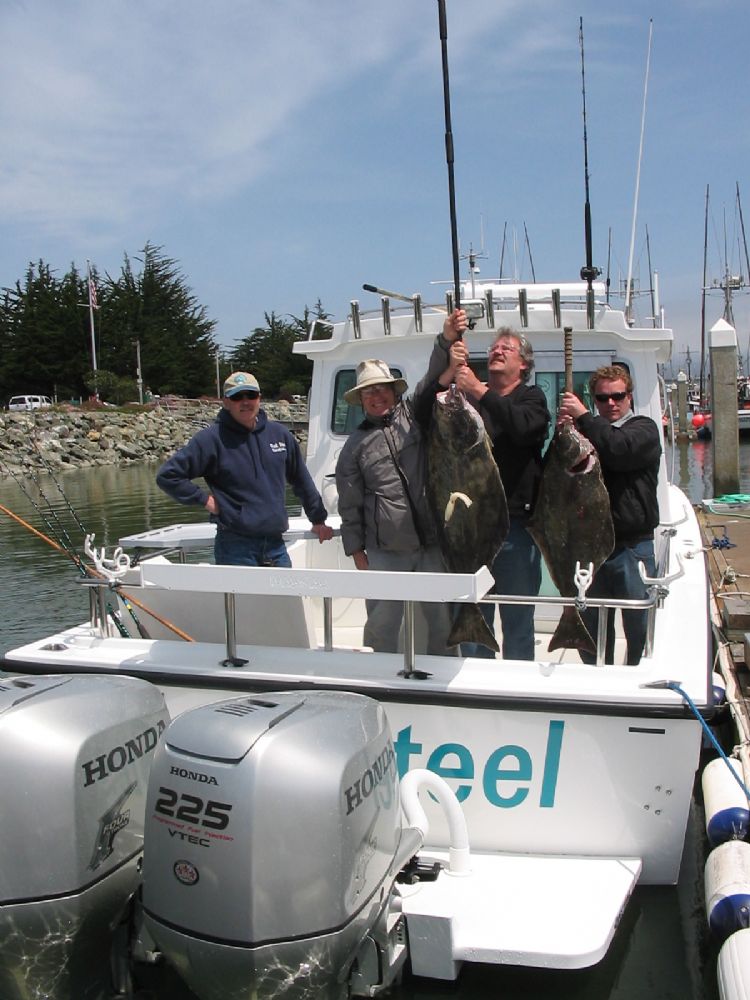 Nice Halibuts!! 30# & 43# 5-10-09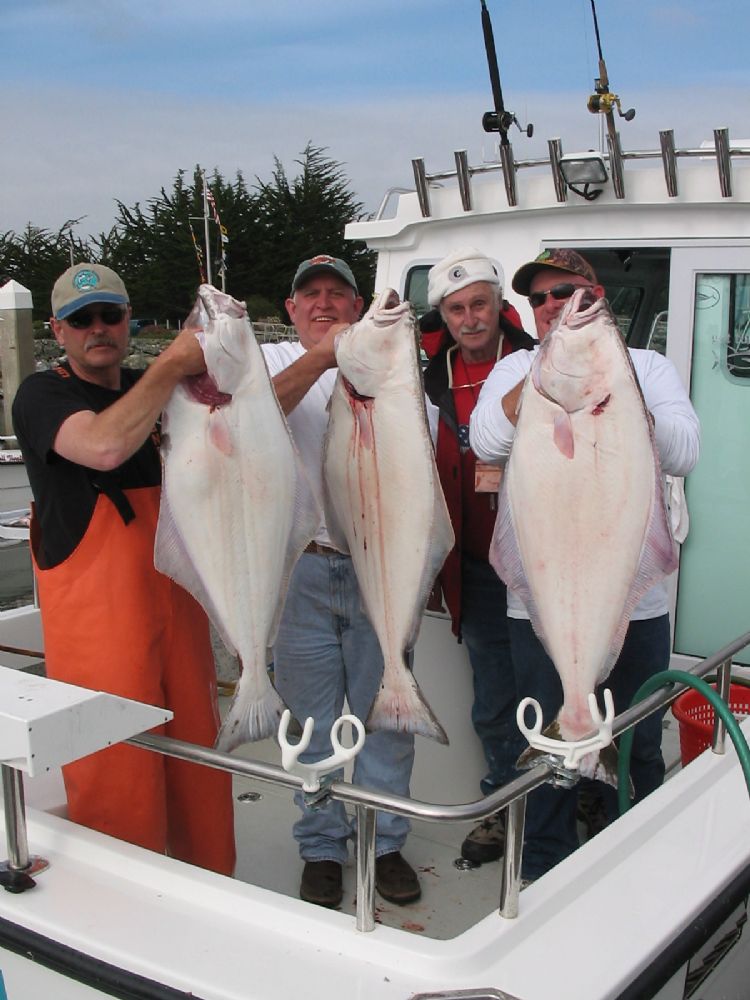 Nice Trio Guys! 5-31-09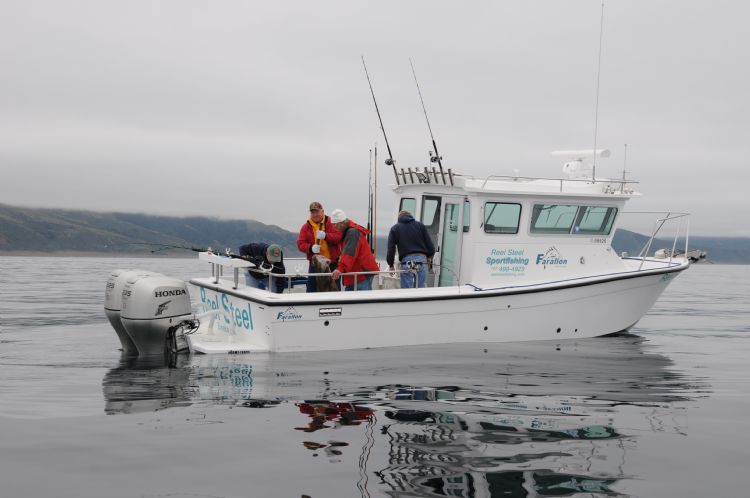 Check out these Ocean Conditions plus FISH......can't get much better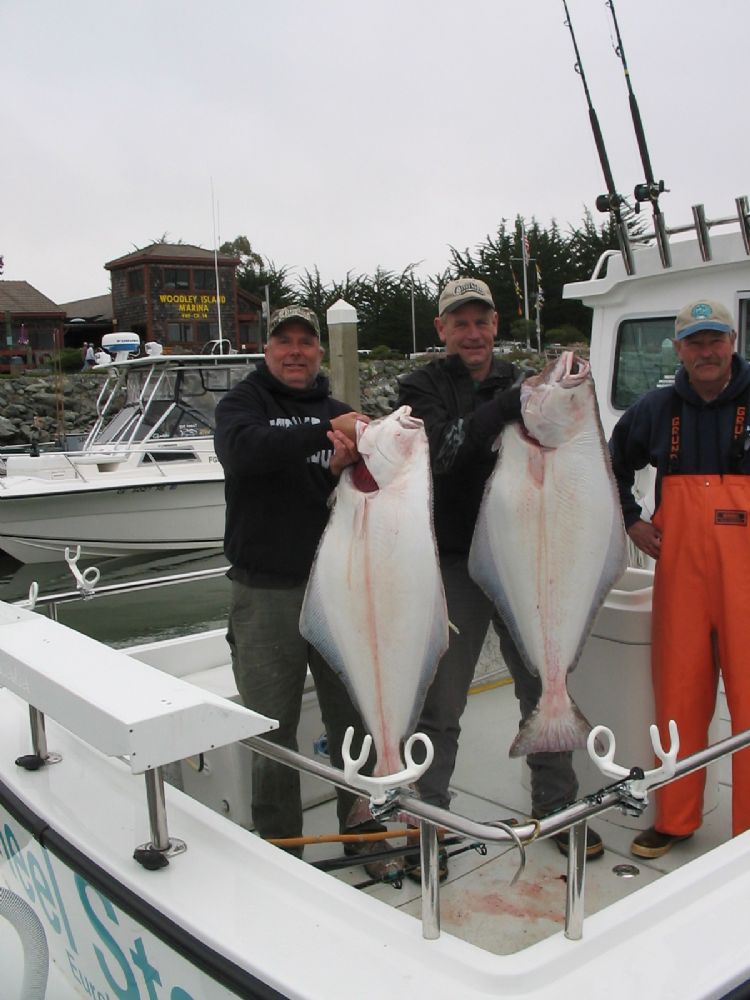 Almost Twins! Not the guys...the fish!! Thanks Suzie for getting these guys on the boat 6-3-09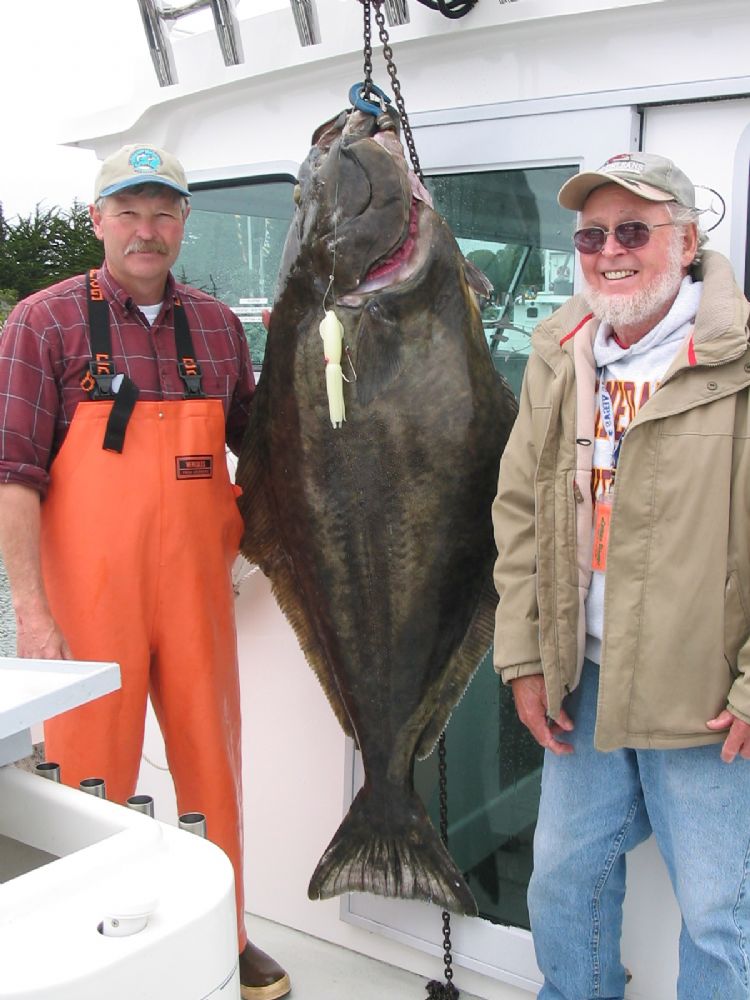 Now that's a Halibut!!! Caught by Fred Kramer from Cloverdale, been a long time since I've seen someone that excited..that's what it's all about!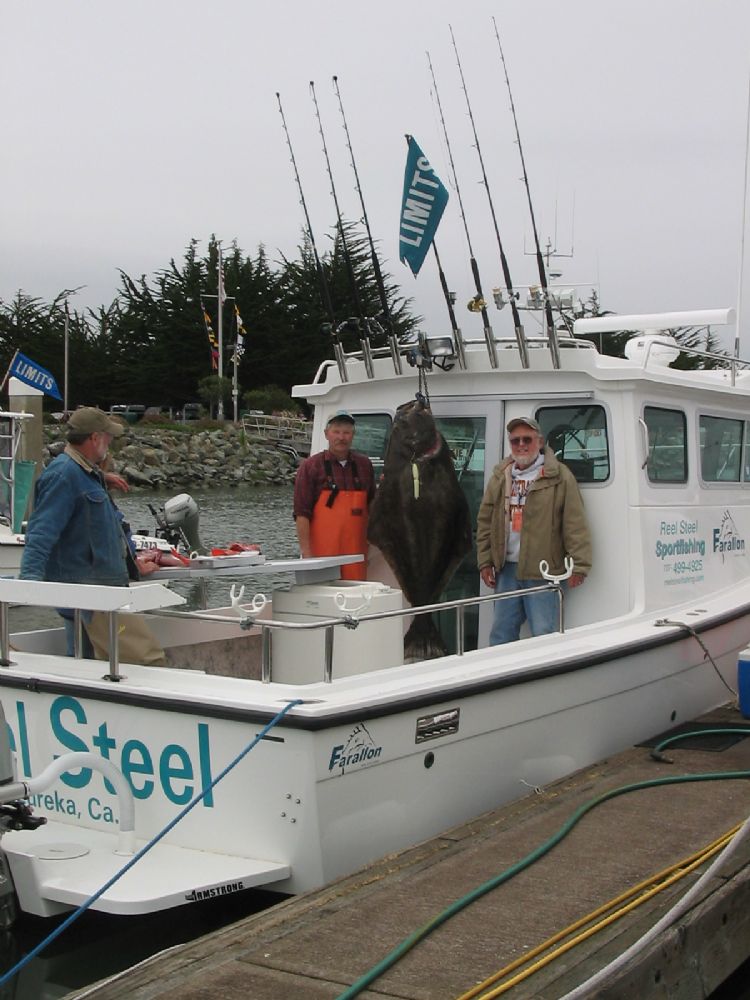 It's such a nice fish, worthy of a second photo.......98.5# ....6-5-09